Top 10 Places to Visit in Ballwin, MO
Ballwin offers some of the best sights and activities in Missouri, and Retreat at Seven Trails Apartments offers you easy access to it all! Spend a day exploring all of the wonderful shops and restaurants with your friends. Or uncover hidden treasures in one of the amazing museums like the St. Louis Science Center! There are so many activities and places to visit for every occasion, like a night out or a quiet day spent with yourself!
Below is our complete guide to every exciting adventure that awaits you here in Ballwin, MO! Being so close to the action at Retreat at Seven Trails, you'll always have something fun to do while you're in the area.
TOP 5 PLACES TO GO NEAR BALLWIN
The Missouri Botanical Garden is one of our country's first-ever botanical garden dating all the way back to 1859. Today it is still thriving as a historical institution for horticulture as well as related science and conservation. Stretching over nearly 80 acres of land, you will find a beautiful display of greenery with lovely accents of flowers, various intricate plants, and delicate animal species that are drawn naturally to the serene atmosphere.

One of the more popular features of the large garden is the butterfly house where mesmerizing colors come to life and flutter around the visitors. Frequent events are hosted inside like the Fancy Tea event for youth children. It is also home to occasional private events such as weddings and birthday parties.


4344 Shaw Blvd, St. Louis, MO 63110

The Gateway Arch is a symbolic memorial structure for a number of profound and invigorating reasons. The arch signifies a gateway to more positive movement within our country. In a literal sense, it represents our country's westward expansion via the Louisiana Purchase and subsequently establishing the first civil government west of the Mississippi River.

In a powerful figurative sense, the bold arch represents our nation's advancement in civil rights as we moved further away from racism and slavery, which was marked by the famous Dred Scott case. Today in the present, it serves as a lovely park to the neighborhood resident and more importantly, a daily reminder with a bit of inspiration behind it.


11 N 4th St #1810, St. Louis, MO 63102

As the largest science center in the U.S., the St. Louis Science Center has over 750 exhibits spread out amongst its conglomeration of related buildings. In the OmniMax theater, visitors can view both educational and entertaining films in high definition and 3D. The Science Center has a large presence in the neighborhood's community and hosts frequent events and fundraisers for the greater area.

Numerous educational programs are constantly ongoing and new members are always welcome! Located west of the St. Louis downtown area, it's only a 25-minute drive from home at The Retreat at Seven Trails Apartments and Townhomes. Stop by during regular business hours of 9 A.M – 5 P.M.


5050 Oakland Ave, St. Louis, MO 63110

On the night of a home game, Busch Stadium is the place to be! It seats over 45,000 baseball-loving fans and has delicious concession snacks at every section. Some say the stadium is blessed after the St. Louis Cardinals won the World Series Championship during the inaugural season of opening the new park back in 2006.

The Cardinals can't win every game, but it always helps to have more fans present taking part in the fun ballpark atmosphere and joining in on the rally chants and cheer our team on to victory! Busch Stadium is located downtown in the heart of the city, just on the edge of the Mississippi River.


700 Clark Ave, St. Louis, MO 63102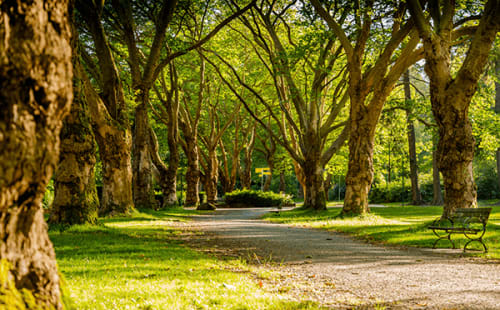 Forest Park is a massive, beautiful park in the Western area of St. Louis. It is home to many smaller attractions, such as the St Louis Zoo and the Norman K Probstein Golf Course. The park is loaded with fun things to do and open areas for picnics and events. Jefferson Lake, found on the east end of the park, is home to some of the area's best fishing.

At the center of the park, you can find the Muny Amphitheater where you can experience live music like never before. South of the Muny lies the breathtaking Jewel Box (pictured above), a gorgeous public greenhouse constructed of glass and steel. At the west end of the park is the St. Louis Art Museum, complemented by the Art Hill and Emerson Grand Basin across from it. Altogether, Forest Park is one magnificent park as a whole. It's no wonder why the Summer Olympics were hosted here in 1904.


5595 Grand Dr, St. Louis, MO 63112

TOP 5 PLACES TO EAT IN BALLWIN
Beyond all of the exciting destinations and attractions in our area, we also have an amazing selection of restaurants and eateries! Check out some of the top favorites that our residents at the Retreat at Seven Trails Apartments recommend: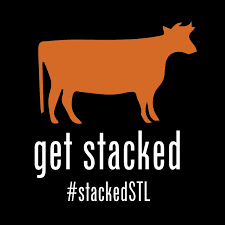 Restaurant, Bar
A fun and upbeat restaurant that builds outrageous, delicious burgers, and also challenges the customer to do it better. The staff chefs stack unthinkable ingredients into burgers that turn out delectable, so customers have the choice to pick one of the house selections or to come up with one of their own from the list of menu ingredients. the joint offers a full bar as well with great cocktails and beer list.
7637 Ivory Ave, St. Louis, MO 63111



Texas BBQ, Restaurant
Texas-style BBQ is available here in West St. Louis! Serving the best pork, brisket, ribs, and wings. The staff is passionate about treating both meat and customers right. This joint is open every day of the week from 11:30 A.M. to 8 P.M.
6525 Delmar Blvd, St. Louis MO 63130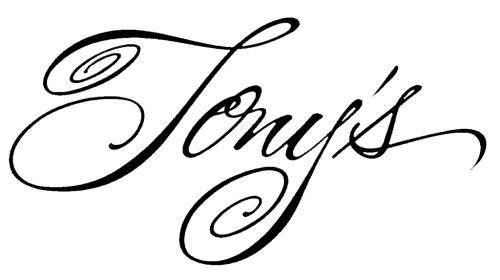 Italian, Restaurant
A warm and inviting Italian restaurant with an extensive bar and wine list. Tony's has an impeccable menu item list with some of the finest Italian entrees available in the greater St. Louis area. Dessert is not to be skipped here as their sweets are arguably the best part of the menu. Tony's is open to the public every day of the week except for Monday.
410 Market Street, St. Louis, MO 63102



Taphouse, Restaurant
Circle 7 Ranch is a taphouse and grill in Ballwin. They have great appetizers, burgers, soups, and sandwiches. The restaurant has unique Personal Table Taps that customers can use to pour their own draft beer.
14412 Clayton Road, Ballwin, MO, 63011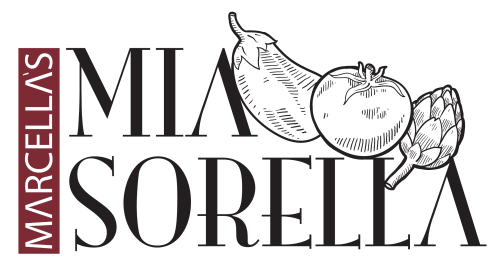 Marcella's Mia Sorella is an authentic Italian eatery that serves its guest's fine Italian dishes in a truly wonderful atmosphere. from appetizers like calamari and arancini to main dishes like Lasagna al Forno or chicken Parmigiano the options are all spectacular.
14426 Clayton Road, Ballwin, MO, 63011


Testimonials
This place is amazing! I have been here for about 4 years and I love the staff and the maintenance! The maintenance guys are so quick and nice and so kind! Just the best!

- Anonymous
I really enjoy the management staff and maintenance.

- Anonymous
Great community and staff. I have had zero problems since moving here in February, any maintenance requests have been handled right away. Grounds kept up very well, and the location just doesn't get any better. Plan on living here a while.

- Anonymous
Hi! First off I wanted to compliment the new Monarch app. It was very easy and convenient to use and I love that everything is right there. Secondly, I moved into my townhouse in December, 2019 and have loved living here from the second I moved in. Kayla did above and beyond settling me in as a newly single and independent tenant. I feel very safe and secure living in this community with my three children and that is everything!

- Facebook Review
5 Star Review: A wonderful place to move into with a great location in Ballwin Missouri! The staff is extremely helpful, especially Kayla in the leasing office who was pivotal in the move in process making it as efficient and simple as possible. I am definitely looking forward to my time living here and look forward to getting to know some of the community!

- Google Review
5 Star Review: Leasing office staff is always very friendly. Especially Kayla, I am always calling her for everything & she is eager to help. Maintenance is amazing & efficient.

- Google Review
Everyone at the leasing office is very friendly but Kayla is my go to girl & she is always helpful! Maintenance staff is amazing & very efficient as well. Dog friendly!

- Facebook Review
First time getting apartment and seven trails has been amazing, from the first time i walked into the leasing office everyone greeted me and my mom and made us feel so welcome. We were so blessed to be able to work with Kayla throughout this process, she is literally amazing and made the exhausting process a breeze

- Facebook Review
5 Star Review: I've lived in here for 4 years in two different units and have really enjoyed my time here. Maintenance always fixes issues promptly and Kayla in the office always helps resolve issues quickly and efficiently! Only thing is I wish all the units were updated but can't beat the location

- Google Review
5 Star Review: First time getting apartment and seven trails has been amazing, from the first time i walked into the leasing office everyone greeted me and my mom and made us feel so welcome. We were so blessed to be able to work with Kayla throughout this process, she is literally amazing and made the exhausting process a breeze!

- Google Review